In this brief article, Edward Obi (MCIPD) of HR Hub Plus Limited will address  4 HR issues facing business owners,  who do not have onsite HR support and provides a few tips on how to resolve them.
Contracts and compliance
As a business owner the need to comply with employment legislation is critical so that you are not leaving your business exposed. Many employers fail to realize this, and some have found it costly in the long run. As the barest minimum an employer should have the following in place.
Employee contract
Disciplinary policy
Grievance policy
Health & Safety policy
Employee Handbook.
Top Tip: It is always advisable to understand the basic minimum legal requirement to have in place when managing your employees. If you are stuck and need something more bespoke to your business seek the relevant advice from a professional.
Holiday calculations
This is a constant headache for business owners. As we all know different categories of employees exist, full time, part time and zero hour or casual staff. Employers struggle to keep track of not only holidays but how to calculate them. I have seen business owners pay part time staff full time holiday entitlements instead of pro rata.
Trying to keep track of holiday requests can also be a real pain. To sum it all up, full time staff receive the full statutory entitlement, part time pro rata and zero hour or casual staff accrue holiday entitlement.
Top Tip: Have a system in place that manages all holiday calculations in one place. A lot of HR software cloud-based systems that are easy to use are readily available.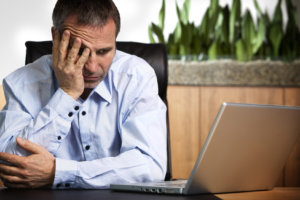 No audit Trail
As an employer from time to time you may have discussions with members of your team on a variety of issues. Or an employee has been wronged and you as an employer have no evidence to show that you have had a conversation with the employee. You may think that due to the relationship or culture within the business that you do not need to formalize anything. This is an issue that cuts across a variety of businesses. Imagine being taken to a tribunal by an ex-employee and you have nothing to rely on?
Top Tip: Keeping record or notes of all meetings and always confirming any decisions or changes in writing with the employee involved gives you as an employer a safety net by way of an audit trail to be able to rely on should anything be queried later either externally or internally.
Failing to follow procedure
Ignorance of the law is not an excuse. Employment law is very clear on what you need to do in the event of a termination or managing your employees by way of laid down procedures. The implication of not following procedures can be very costly and may leave your business exposed to a variety of legal claims.
No situation within the workplace is cut and dry, no matter how unacceptable the behavior of the employee is, never dismiss an employee on the spot.
Top Tips: If you do not have the right skill set to manage an employee situation, seek the right support and guidance. A lot of HR consultancy companies have an advice line by way of a retainer. So, when in doubt seek a second opinion.
About the author
This blog has been written by Edward Obi (MCIPD), Director of HR Hub Plus Limited. A leading specialist in HR and Employment Law.