Picture this scenario. You arrive work, your secretary provides you with your usual cup of tea and the mail. You skim through the letters and one catches your attention. You open it and it's a letter from an employment tribunal asking you to respond to a claim. Now various claims exist it can be from either of the following:
Unfair dismissal including constructive
Discrimination various grounds exist
Redundancy payments
Payments owed (notice, holiday, and arrears of payment)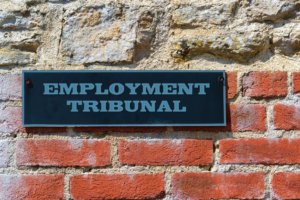 Despite how you feel, you would need to respond and that's when the cost starts building up, depending on the solicitor the billings may be from £180.00 – 250.00 per hour. Dwell on this point as I proceed with the blog.
The question that will be giving you as a business owner sleepless night would be, how did I get to this point. Was it the lack of following procedure, lack of line management training, no policies and procedures in place, lack of advice and guidance.
Tribunal fees were abolished in 2017 and in the latest reports via ACAS, employment tribunal claims have seen a 37% jump. ACAS also noted that its early conciliation service increased from around 1,700 a week to 2,200 a week after the fees were eliminated. Overall, requests for the service increased by 19% in the year to 31 March 2018, compared with the same period the year before.
To avoid the slightest risk of being taken to an employment tribunal why not get in touch today for a no obligation free HR Health Check. Check out our website www.hrhubplus.com or contact us on 0333 577 0788
About the author
This blog has been written by Edward Obi (MCIPD), Director of HR Hub Plus Limited.