This blog provides some clarification on the Job Retention Scheme.
Furlough leave has been introduced by the government during the coronavirus pandemic to mean leave offered which keeps employees on the payroll without them working. As the furloughed staff are kept on the payroll, this is different to being laid off without pay or being made redundant.
People who get furloughed must not work for the employer during the period of furlough but usually return to their job afterwards unless redundancies follow.
The scheme is intended to apply only to employers who cannot cover staff costs due to COVID-19. These employers can access support to continue paying part of their employee's wage, in order to avoid redundancies
The employees that can agree to being furloughed are those working for businesses that would otherwise have to dismiss as redundant or lay off part or all of their workforce. The 80% wage guarantee will not cover zero-hour contracts or casual workers, unless they work on the PAYE system.
There is no guidance as yet relating to part-time employees.For example, an employee works two days a week for Employer A and three days a week for Employer B. The employee on furlough from Employer A would receive their 80% of salary for those two days. If their other role continues the employee could receive their normal salary from Employer B as well. A problem arises if the employee is then offered additional work from Employer B. The scheme is intended to help employers and employees but is open to abuse in some respects and guidance will be forthcoming.
Under the Coronavirus Job Retention Scheme, all UK employers who would otherwise have dismissed employees during this crisis can access payments for part of the employees' salary. This is a grant which employers do not have to pay back. The scheme will run for three months but may be extended as necessary
Employees must be consulted and agree to being furloughed. Changing the status of employees always is subject to existing employment law.
If employees do not agree to be furloughed employers can dismiss by reason of redundancy if the redundancy definitions are met and a proper process followed.
Employers can make up the additional pay i.e (20% shortfall) , but they are not required to do so.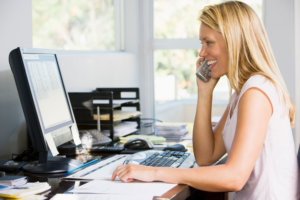 For employees who have been furloughed employers can choose whether to:
Only make the salary payment reimbursed by the government.
Pay all of the difference between the grant and the employee's normal salary.
Pay part of the difference between the grant and the employee's normal salary.
To qualify for the scheme, employees must not undertake work for the employer while furloughed.
The grants do not cover the wages of employees working a reduced schedule due to the virus; the employees must not work for the employer at all during the furlough period.
The scheme will be available week commencing 23 March.
What assistance can HR Hub Plus Limited provide?
We can help and guide your business on how you can change your employee's terms and conditions to ensure you are not leaving your business exposed. We are open for business.
If you want to speak to anyone within the HR Team, then please contact Edward Obi (edward@hrhubplus.com) or the Team (hubteam@hrhubplus.com)
The information and opinions contained in this blog are for information only. They are not intended to constitute advice and should not be relied upon or considered as a replacement for advice. Before acting on any of the information contained in this blog, please seek specific advice from HR Hub Plus Limited.