This month our client spotlight is Forget Me Not Club, a registered dementia charity operating in Banchory.
What is your name and your role in the charity?
My name is Eunice Gardyne, and my role is the charity is General Manager
Tell us about the charity?
Forget Me Not Club is a registered dementia charity which was founded in 1999 by one lady, Heather Morrison who initially started providing support to carers of people living with Dementia, it soon became evident that support was required for not only the carers but for the people living with dementia too, giving them a structure to their day whilst the carer was being supported with a respite break, which enabling the carer to continue to work, do shopping while knowing their loved one was safe and being able to recharge their batteries allowed them to continue in their caring role.
How has the pandemic impacted on your service offering?
The pandemic has impacted greatly on our members and their families, with the lack of face to face support, structure, families not getting a break, some it has affected so badly they have had to put their loved ones into residential care. The other massive impact on our members is the isolation the Pandemic has caused them and sadly several members have passed away due to isolation, it is heart breaking. We have done everything we can to support members and their families by telephone calls, emails, texts, facetime, but it is not quite the same as face to face. We have held numerous zoom sessions each week provided by our incredibly supportive entertainers, exercise classes and bingo afternoons to keep our FMN family engaged & supported. We applied for grant funding to allow us to purchase Grand Pads (a mini I-pad designed specifically for the elderly; these work on 4G so allowing people with no internet to join our sessions).
Do you have any online events coming up soon?
We continue to have an online sing a long on Wednesday mornings with one of our lovely entertainers, and we are planning an online session with Music in Hospitals in November and also one for Christmas as we won't be having our normal Christmas party this year, which MIH usually support us with each year,  we are also going to do hampers for our lovely members instead. (not quite the lovely lunch we usually have at Royal British Legion)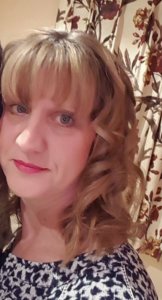 What inspired you to work with the charity?
I applied for the post of General Manager in January 2019 after working alongside Heather and the team for around 15 years in my previous role within social work, usually referring my community clients into Forget Me Not Club for support, I have always admired the work Forget Me Not Club does and the fantastic support they provide to the community. I was delighted to be successful in clinching the role and  I am very proud  and honoured now to be leading the Forget Me Not Club team as Heather retired from the operations side of things at the end of 2018, she is now in ambassador role to keep her involved.
Why did your charity choose HR Hub Plus Limited?
HR Hub Plus Limited were in the role of supporting Forget Me Not Club, prior to me coming into post, but I can say that I have always been very well supported by Edward and his team with all my HR advice and support required at a very reasonable cost.
Would you recommend HR Hub Plus Limited?
I would certainly recommend HR Hub.
What do you have planned for your charity in the future?
Once we get our doors open again, we shall gradually start building up our face to face support and get cracking on with our fundraising for 2021, hopefully with our strictly come prancing night, like the strictly come dancing programme on BBC, it is a bit of fun, which ends up with many fantastic dancers by the end of the night. A lot of  choreograph will take place in days leading up to the event as this is our main fundraiser, The Fire walk that we postponed twice in 2020 is set to go ahead for April 2021, why not come along and toast your tootsies whilst raising money for a fantastic charity,  it's not too late to enter!. We have been working on our strategic plan over the past year, with the intention of  diversifying  Forget Me Not Club into other areas as there is a huge demand for dementia support, sadly due to many closing down due to lack of funding. We have nothing definite planned, as we are just very slowly trying to look at ways that we can support the wider community.
Learn more  about Forget Me Not Club on the  – Forget Me Not Club Website