In most contracts of employments most employers have a probationary period clause. This is very important as the employee instantly becomes aware that their performance will not only be under review but also that continued employment is subject to satisfactory completion of the probationary period.
Probationary periods are between three and six months dependent on both position and company requirements.
It is important to note that if an employee has not reached the required standard of performance you need to hold a probationary review meeting at least two to three weeks before the probation period runs out. The outcome of this meeting can either be an extension i.e. if the organisation recognizes that there is potential for improvement, or termination of employment.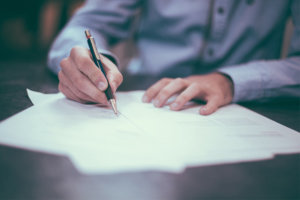 Do not get caught out by allowing some sort of delay beyond the probational period as the employee may be under the impression that they have successfully completed their probationary period.
Another important fact to note is that any extension or termination must be confirmed in writing to the employee in question.
If you subsequently go for the dismissal option, then the notice period would be whatever is stated in the contract after the probationary period. And if you do not want the employee in your business for whatever reason you can then utilise the payment in lieu of notice option.
A tip to ensure that you conduct the probation review hearing at the right time, would be to put a date in the diary once the employee starts, ensure that you have provided the right support to the employee though out the probationary period and any lapses communicated and documented.
Need HR advice? Talk to us today on 0333 577 0788.