We have been receiving a lot of questions about this, so we felt the need to put out some clarification via a blog.
Self-isolation means staying at home and avoiding contact with other people. This may include the following:
Employees who have developed symptoms
Employees who may have interacted or come into close/distant contact with a coronavirus-infected person or
An employee who travelled and has returned from an affected area abroad.
It is advised that if an employee falls into the above category then they need to self-isolate for 14 days.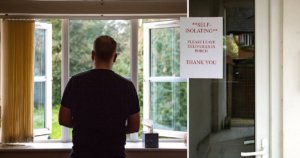 Statutory sick pay (SSP)  is payable to those with symptoms or who self-isolate on medical advice.  This is now payable from day one due to emergency government legislation that is now in place instead of from the fourth day.
Employees who choose to self-isolate without written medical notice or symptoms are not entitled to statutory sick pay, but employers can be flexible on this and ask the right questions to determine the reason why.
Due to GP's public restrictions an online isolation notice is now in place. Click on either – https://www.nhs.uk/conditions/coronavirus-covid-19/ or https://111.nhs.uk/covid-19
What assistance can HR Hub Plus Limited provide?
We can help and guide your business on self-isolation, managing leave and pay . We can support your business virtually now.
If you want to speak to anyone within the HR Team, then please contact Edward Obi (edward@hrhubplus.com) or the Team (hubteam@hrhubplus.com)
The information and opinions contained in this blog are for information only. They are not intended to constitute advice and should not be relied upon or considered as a replacement for advice. Before acting on any of the information contained in this blog, please seek specific advice from HR Hub Plus Limited.