HR Hub Plus Limited, was announced the winner of the highly coveted Partner of the Year Award 2018 on Thursday 7th February 2019, in the Breathe Summit 2019 ceremony for Breathe Partners. Not only that the company was also presented with a Gold Partner award as well.
The prestigious Partner of the Year Award, recognising HR Hub Plus Limited's success was based on the following:
Being a great advocate and shouting about the benefits of Breathe
Making Breathe an integral part of their business offering
Being active on social media and letting people know about Breathe
Being involved in Breathe activities (such as the Partner Summit)
Inviting Breathe to be part of their activities (networking events or business expo's)
Engaging with Breathe via other promotions throughout the year
Having a dedicated Breathe information piece on their website
The Breathe Gold Award is presented to Partners who over the course of the last 12 months, have exceeded adding 16 or more of their clients on to the Breathe system. This shows a clear dedication and commitment to incorporating Breathe as an integral part of their business offering.
Both awards were collected during the Summit at the:
De Vere Grand Connaught Rooms
61 – 65 Great Queen Street 
WC2B 5DA. London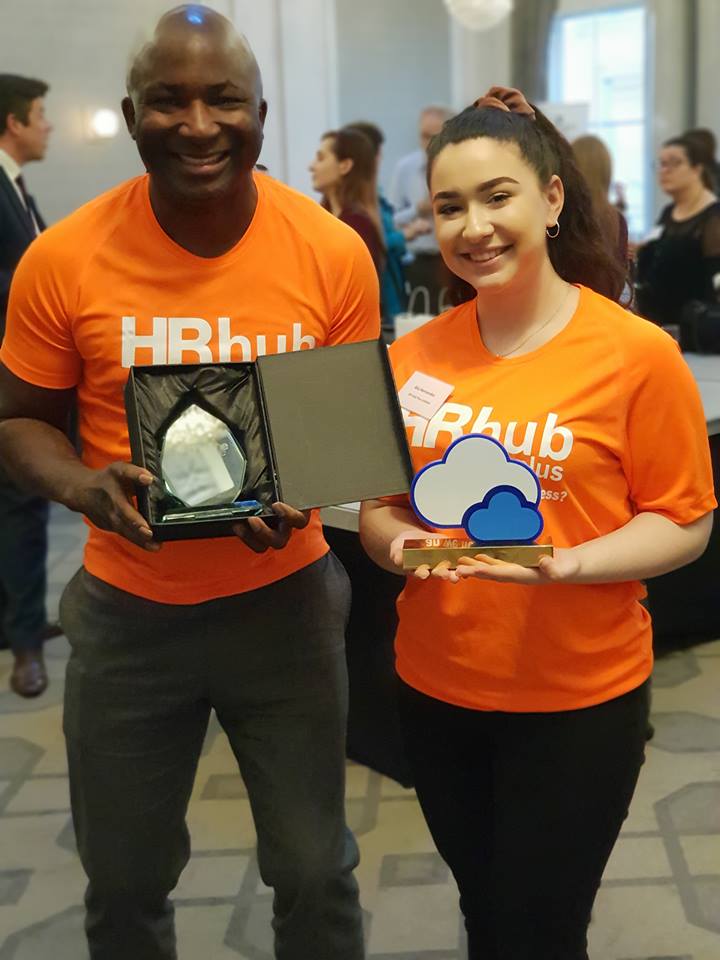 Our Director, Edward Obi had this to say "this is an easy to uses HR software that is designed for business owners. A few benefits of the system include centralised employee data, approve and monitor holiday requests, managing employee absences, secure storage of company and employee documents, generating reports and it is GDPR compliant and has recently achieved ISO 27001 compliance. And this is the fun part, it starts from only £21.00 per month. When it comes to security of employee data as it stands today, all local business owners should have this software, no excuses whatsoever. Anyone wanting a free demonstration should get in touch today"
Jonathan Richards CEO Breathe had this to say "We had been implementing HR systems across the UK for over 22 years but then we found ourselves reviewing the available options for SMEs. We looked at the range of products on offer in the UK HR software market but none of these systems ticked all the boxes. So we decided to develop our own HR software solution – the result is Breathe, a fully web-based solution that is secure and reliable but above all simple to use.